Top: Proenza Schouler x Target (Here)
Happy Monday!
How was everyone's weekend? My weekend consisted with eating..shopping.. eating...and more eating! From a work dinner party to Chinese New Years celebration, my tummy is pretty much full with everything I had stuffed into it. >.< So with that, I had to stay comfy with my stretchy (thank goodness!) zip ankle pants and Proenza Schouler sweatshirt that I got from the Neiman x Target collab. I even dug up this puffy vest that I bought longggg time ago at AE. It was in the way back of my closet and I had bought this after I had graduated high school. I always do a 'spring cleaning' twice a year and donate all my unwanted clothes that I don't wear anymore or fit. And this was one that has been on that maybe list a couple times but I could never give it up! haha.. I can now say that I'm glad I didn't throw this into the donation bag because more and more I'm loving it again.. ;)
Speaking of shopping earlier, did anyone buy anything from the
Prabal Gurung x Target
collab? I stayed up till almost midnight on Saturday clicking the refresh button a thousand times (maybe exaggerating but I was clicking a lot!) The items were finally posted at around 11:45pm and I was in such a hurry that soon I was in checkout before I knew it. haha.. I think this turned out way better than the NM x Target collab..IMO. I had bought
these
and
these
.. I can't wait to get them in the mail! Oh, of course I used my trusty
Ebates
! Can't beat getting cash-back on designer deals. :)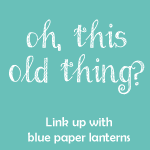 Don't forget to enter into my giveaway (here)!! It's a $25 giftcard to any store you want!
Plus a set of Real Techniques brushes!